If you're looking to do last minute holiday shopping, the Celery team has some ideas for you. Kanye West is a man of highly refined taste and only expects demands the best, so we've come up with the top 5 pre-order gifts that Yeezus would treat himself to.
Blossom One Brewer ($4,950)
Did you know that Kanye had to make coffee runs during an internship...in 2009? But when he does, he does it with the finest precision brewer on the market.
The Blossom Brewer maintains a single temperature for any length of brewing time, ensuring that Kanye will be able to savor those subtle hints of sweet lemon and caramel at 192F, but ripe mango when brewed at 188F.
COOLEST Cooler ($349)
Now what's cooler than being cool? The COOLEST cooler!
Now that Kanye has to be a responsible family man, he'll be attending more wholesome activities like picnics. It's only fitting that he'd use the largest Kickstarter project to:
play Taylor's newest single with a custom outdoor speaker
turn water into wine with a 20V battery powered rechargeable blender
re-charge with a built-in USB charger
pop bottles with a magnetic bottle opener
carry picnic things
...and more!
Meta 1 Space Glasses ($667)
See the world as Kanye does through augmented reality -- it's better than Kanye Vision.
The Meta 1 Developer Kit is the first computing device that gives you virtual superpowers and can transform you into a real-life Tony Stark.
Monsieur ($3,999)
Get the party started with Monsieur.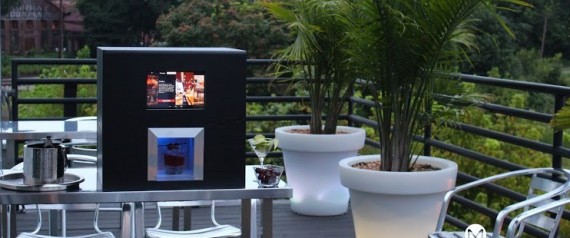 Monsieur is an artificially intelligent robotic bartender that makes great tasting cocktails and can keep Kanye happy unlike those imperfect humans.
Ghost Gunner ($1500)
If there were a zombie invasion, this is only gift Kanye would want.
This is the only 3d printer that's generated more discussion controversy than Kanye himself.